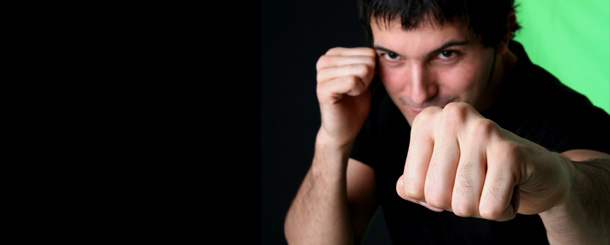 Martial arts is a fantastic way to achieve health, well being, and self defence for the whole family.
Martial arts achieves this through bringing both the mind and the body into balance and harmony. Imagine combining a focussed, calm, and disciplined mind with a strong, fit and flexible body. That's what BTC martial arts is all about!
"I can honestly say I am definitely addicted! Every training session challenges me physically and mentally in an atmosphere that is F.U.N. There is a high level of camaraderie amongst the class, which helps make even new comers feel like part of the family."
- Tim
"Since starting at BTC I have noticed big differences in my flexibility, strength and endurance. Before starting Taekwondo I would get tired all the time. I can now go a lot longer and further. I have also noticed a difference in my discipline."
- David
Types of Martial Arts We Offer
Brisbane Martial Arts teaches a wide range of different martial arts, so there is bound to be a style that suits any individual. Styles include:
| | |
| --- | --- |
|  Taekwondo |  Brazilian Jiujitsu |
|  Hapkido |  Boxing |
|  Karate |  Kung fu |
|  Judo |  Modern Meditation and Focus Training |
90 Different Classes For All Levels & Ages!
We offer over 90 classes each week for children and adults! We have special starter classes for beginners!
To find out more, simply call us on phone us today on 1300 303 583 or complete our online form and we'll call you to arrange a class at a suitable time.\