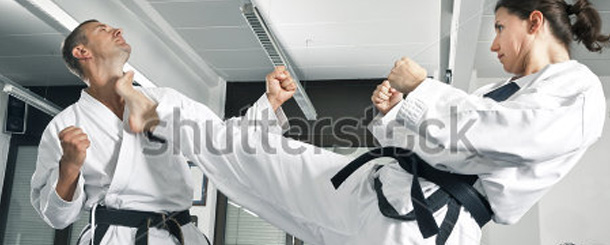 Ideal for:
Key features:
Advanced Student Program
Learn Direct from 7th Dan Master
Street Practical Defence
Fun Fitness
Weapons Programs
Sports Programs
Demo Team
Full-time facility
Matted and Air conditioned
Great Instructors
As someone who's done Taekwondo or martial arts before, you know that the instructor you have and the programs the centre offers are an important part of the experience. BTC Instructor Team is led by 7 th Dan Grandmaster Chris Blight (Master Chris is also Taekwondo Queensland President, and Chair of the National Technical Committee), and yes he actually teaches classes each day. On average our Taekwondo Instructors teach 20 classes each week, so as you can appreciate, they're highly experienced and bring knowledge not just from years of Taekwondo training, but from many other fields including Kung Fu, Karate, Hapkido, Judo, Brazilian Jiu-jitsu, personal training, Tai Chi ensuring you have a well rounded fitness and martial arts experience. Perhaps most important of all however, is their enthusiasm and passion for the martial art they love, and their desire to help each individual achieve their own personal goals.
Classes Split by Experience & Age
While most people are happy to lend beginners a hand, it can be frustrating if this gets out of balance and you end up missing out on your own training. We have adult specific Taekwondo classes for everyone, this means we have not only separate classes by experience level and age, but also separate written programs for each level and age group, to ensure you enjoy steady progress each week, with just the right amount of challenge to keep things fun and interesting. From people who have only started recently, through to Black belts and beyond, we have the depth of fellow students for you to train with including 1st, 2nd, 3rd, 4th, and 5th Dan Black Belt class members. And because we have classes separated by experience and rank, you're always training at your own level, meaning you learn faster while enjoying yourself more!
World Class Facility
Brisbane Taekwondo Centre is Queensland's largest health, fitness, and martial arts centre, and with over 90 classes each week covering 4 separate training halls in our fully air-conditioned and safety matted facility, you can rest assured whether you love martial arts or Taekwondo for fun, fitness, self-defence, competition, or any other reason we'll have a class and a time to suit you. We also have 20 hanging bags, 40 kick shields, and more kick paddles and focus mits than we can count, as well as an online library of hundreds which includes hundreds of training videos to help you along. There's even a gym, a separate Sports Taekwondo program as well as MMA and weapons classes.
Book your first class
You don't need to be fit or flexible to get started again, our friendly professional instructors will tailor a level of training to suit your needs to ensure a fun and challenging transition into regular classes again. All BTC instructors undertake special training to help students achieve their goals in a fun, safe way.
To find out more about our programs or to organise your first class phone 3107 1929 or complete our online form. See you at class!