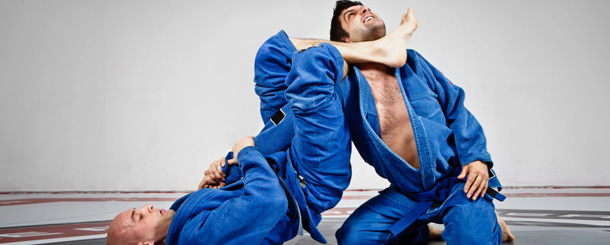 Ideal for:
Key features:
Small Class Sizes
Fun Fitness
Simple Practical Defence
Friendly & Social
Self-discipline
Confidence
Professional Instructors
Full-time facility
Safety matting
Air conditioned
Brisbane Jujitsu 
Brazilian jujitsu in Brisbane has really taken off.  Although BJJ has been a popular self-defence art in its home, Brazil, for many years, it is still relatively new to Brisbane and Australia, yet has already become one of the most popular martial arts.
What's Jujitsu About?
If you don't know much about Brazilian Jujitsu and how it works yet, BJJ is primarily a ground-fighting art and uses a variety of submissions such as chokes and locks to dominate your opponent.  BJJ uses this to great advantage by quickly and effectively taking standing opponents to the ground, then using superior ground skills and technique to submit the attacker.  Jujitsu is about using skilled technique rather than brute force or size and strength to defeat an adversary, which makes it great for both guys and girls, and an effective form of self-defence no matter your size.  There's always someone bigger…
Small Class Sizes, Techniques that Work, Great Instructors
What makes BJJ so effective; the skill, the technique, and leverage, can also potentially make it difficult for beginners to learn.  At BTC, we're proud of the fact that we keep class sizes small, and have great instructors, so when you're beginning, and it's most important of all, you can really get skill, get the technique, and learn to dominate.  You'll be surprised how quickly you'll be able to develop decent ground skills against unsuspecting attackers, even big blokes.
BTC Jujitsu offers weekend, evening, and daytime Brazilian Jujitsu classes, so if you're keen to learn BJJ, there's a class for you.  Classes are an awesome workout, social, and fun.  Come and check out a class today, Ph 3107 1929.  You don't need to have done martial arts before, or be fit or flexible to start, anyone can give it a go.